What Are Food Packaging Products?
Food packaging products are materials used in the food industry to store, transport and protect food products throughout the production, distribution and consumption stages. Food packaging can also be used to maintain freshness and extend shelf-life of perishable items. The most common material used to package food is plastic. Compared with glass and metal, plastic containers are lighter and more flexible. Plastic containers are also easier to recycle as they do not break down into sharp shards as glass does. Some people prefer glass because of its transparency, but other people consider it heavy and breakable. Metal is less popular than plastic or glass because it is heavier. However, metal cans are suitable for acidic foods.
Food packaging materials can be classified into three types:
Containers for liquids (e.g. syrup)
Semi-solids (e.g. peanut butter), and
Solids (e.g. granulated sugar).
Containers for solids come in different shapes: cylindrical (tubes) and rectangular (bags). Manufacturers use different processes to make food packaging products, including blow molding, injection molding, rot molding and extrusion. The finished product can be customized by adding color or printing the container's surface with logos or pictures.
Types of Packaging Products in UK
Food packaging can be divided into 3 main types: primary, secondary, and tertiary. Each type serves a different purpose and is used in specific situations. The basic types are then used to make other types of packaging that are more specific to the needs of the food being packaged.
1. Primary Packaging
It is usually refers to durable containers or packages that hold the product for its entire life cycle from producer to consumer or retailer. This type of packaging is used for liquid products (for example juice boxes) or dry products (for example cereal boxes). In both cases, primary packaging must be sealed so as to avoid contamination by microorganisms or foreign objects such as dirt.
2. Secondary Packaging
It is less protective than primary because it can only be used once before it becomes waste material. Products sold in secondary packages are usually manufactured on a smaller scale than those sold in primary containers. For example, most beverages are sold in glass bottles.
3. Tertiary Packaging
Tertiary is the outer layer of packaging which protects the primary and secondary packaging. The tertiary packaging may contain instructions, warnings or other information. It includes cartons placed within shipping boxes filled with multi-packs of canned goods. It's the excess cardboard, plastic, and foil you have to dispose of along with the item you bought.
Mostly Used Packaging Products
Since packaging is one of the first things noticed by customers, it's also a quick way to get your business noticed as well. Smart business owners will pay special attention to making sure their brand looks professional and attractive on the shelves, and keeping this in mind when selecting new packaging supplier.
Here are mostly used packaging products:
1. Aluminium Containers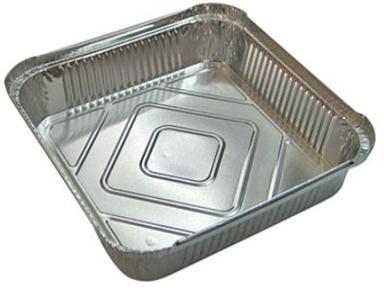 Aluminium containers are available in a variety of shapes and sizes. The most common examples of aluminium containers include beverage cans and food cans, but there are many other types of containers like spray bottles, medicine tubes and boxes.
2. Carrier Bags/Polythene Bags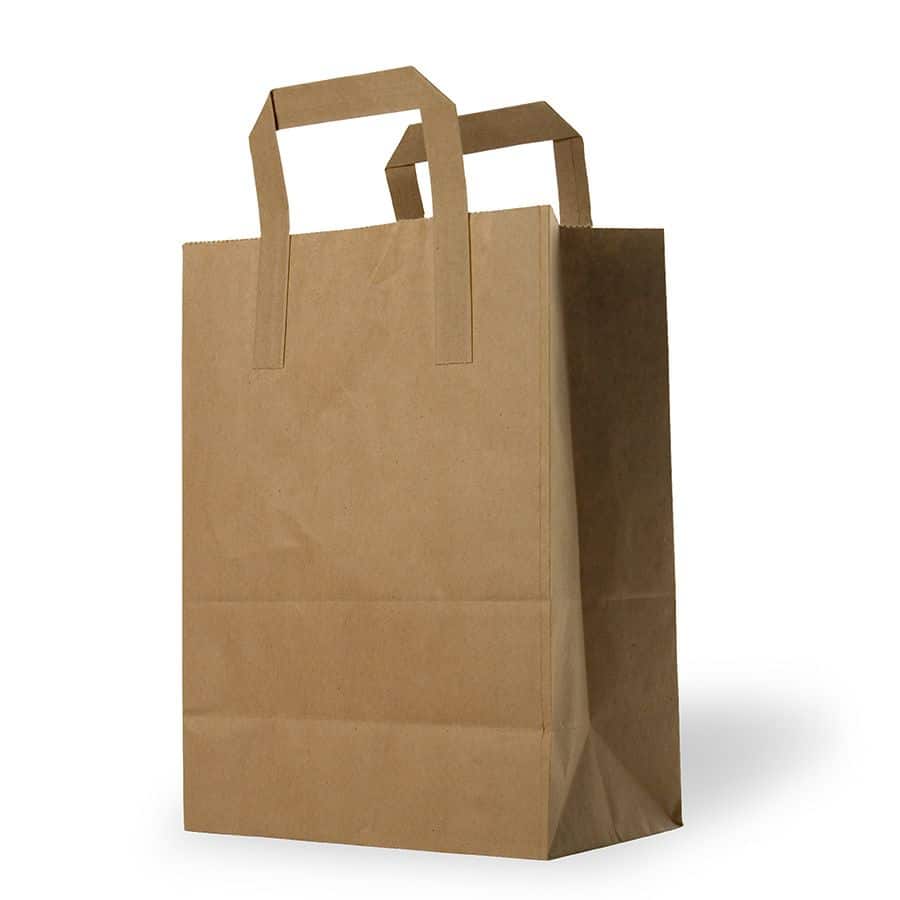 A carrier bag is an open bag that is used to carry items such as groceries or packed lunches. They come in a wide range of materials including paper, textile, plastic, metal foil and waxed paper. Polypropylene is one of the most commonly used materials for carrier bags.
3. Catering Foil / Film
This product is used for wrapping food items like sandwiches, burgers, cut fruits etc. It is light weight, durable and reliable for a wide range of applications including food packaging, retail & grocery stores, pharmaceuticals, electrical & electronic items etc.
4. Corrugated Box
Made of paper or cardboard these boxes have corrugated surface for increased strength and durability. They are widely used in the packaging industry to hold materials such as glassware, ceramics and decorative items.
5. Cup Lids
Cup lids are mainly made up of plastic material which is used to seal the top of disposable cups such as take away coffee cups, paper cups etc.
6. Foam Cups
Foam cups are made of polystyrene foam. A polystyrene foam cup is a single use disposable cup used mainly to serve drinks. Polystyrene foam cups are a cost effective substitute for glass or ceramic based cups and are recyclable with other polystyrene products. Foam cups are available in different sizes and colors.
7. Foil Bags / Greece Liners / Paper Bags
Foil bags are an excellent packaging solution with many applications. They are perfect for hot or cold product packaging, and also provide an excellent barrier to light and moisture.
Foil bags are available in a variety of sizes and styles, from our simple clear bags to printed options that display your logo.
Grees liners are sometimes used in food packaging to create an airtight seal between two pieces of flexible material like paper board or plastic film (for instance, a baguette will be put inside a container made from two pieces of paperboard that are then connected.
8. Pizza Box
Pizza Boxes are usually made of corrugated cardboard or a double layer of paperboard. Their purpose is to protect the pizza from getting damaged during shipping or storage. They are often referred to as pizza boxes or pizza cases and may be available in different sizes, colors and materials such as recycled paperboard with plastic coating and lamination.
9. Plastic Container
Plastic Containers are available in different shapes, colors and sizes with special designs and other promotional designations by their producers who want to show off their products through this kind of packaging.
10. Polystyrene Food Trays
Food trays are produced in a variety of sizes and shapes, but all share a few characteristics: strength and resistance to pressure, high appearance value, ease in stacking and assembly, water tightness, optical properties etc.
11. SFC Box
SFC Boxes are made of medium-density fiberboard. The SFC box is manufactured from two pieces of high density fiberboard glued together with a piece of corrugated board in between for rigidity and strength. The two pieces of MDF form an inside and outside skin glued to a layer of corrugated board which acts as the middle layer between the two solid MDF sheets.
12. White News Warp
News wrap is an economical way of protecting and shipping flat or rolled product. It helps create high-quality retail display or transport your product with very little effort or expense!
Top Suppliers of Food Packaging in UK
In the UK alone, a number of firms are involved in the manufacture and supply of different types of food packaging materials. The top ten packaging suppliers are:
Greif Incorporated
Amcor Ltd
Bemis Company Incorporated
Sealed Air Corporation
CCL Industries Incorporated
Silgan Holdings Incorporated
Muller International AG
Mondi Group Limited
Graham Packaging Company Incorporated
Conclusion
Packaging plays a vital role in the success of any business, including food businesses. It helps create customer loyalty and develop sustainable packaging practices that are best for the environment. From milk and eggs to cereal and coffee, food packaging is ubiquitous and necessary for all businesses whether large or small. Food distributors supply this packaging and often come up with their own designs for it which include die-cut shapes and specially designed bags that can be imprinted with customers' brand names. UK food distributors have taken it upon themselves to show off their design capabilities with packaging that helps customers identify what's inside when it's time to purchase more of the same product.